I bought EdrawMax and EdrawMind. I also got EdrawInfo (Edlinefo) with it! I installed it and used it a little bit. We will check EdrawInfo with screenshots.
You can read our review of EdrawMax here.
EdrawMind is reviewed here.
Free trial version of EdrawInfo expires
If you are interested, there is a free trial version available, so it is quick to try it out. It expires in 30 days.
Edraw Infographic
スポンサーリンク
Review of EdrawInfo
Disadvantages of EdrawInfo
I felt that edrawinfo has not put as much effort into development as edrawmax and edrawmind. The ui is also a bit old. Grit is not displayed.
The initial work area is small and difficult to use, so it will be easier to close the right side.
It can also be used to export the material and edit it with other software.
Benefits of EdrawInfo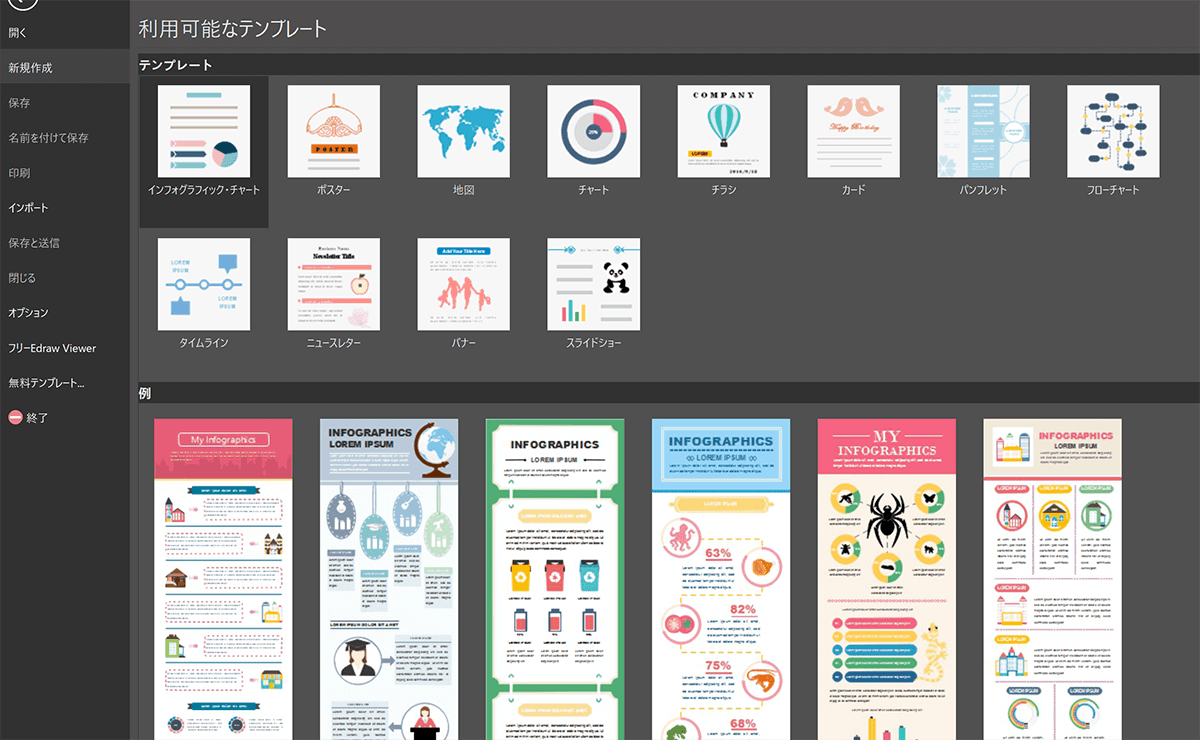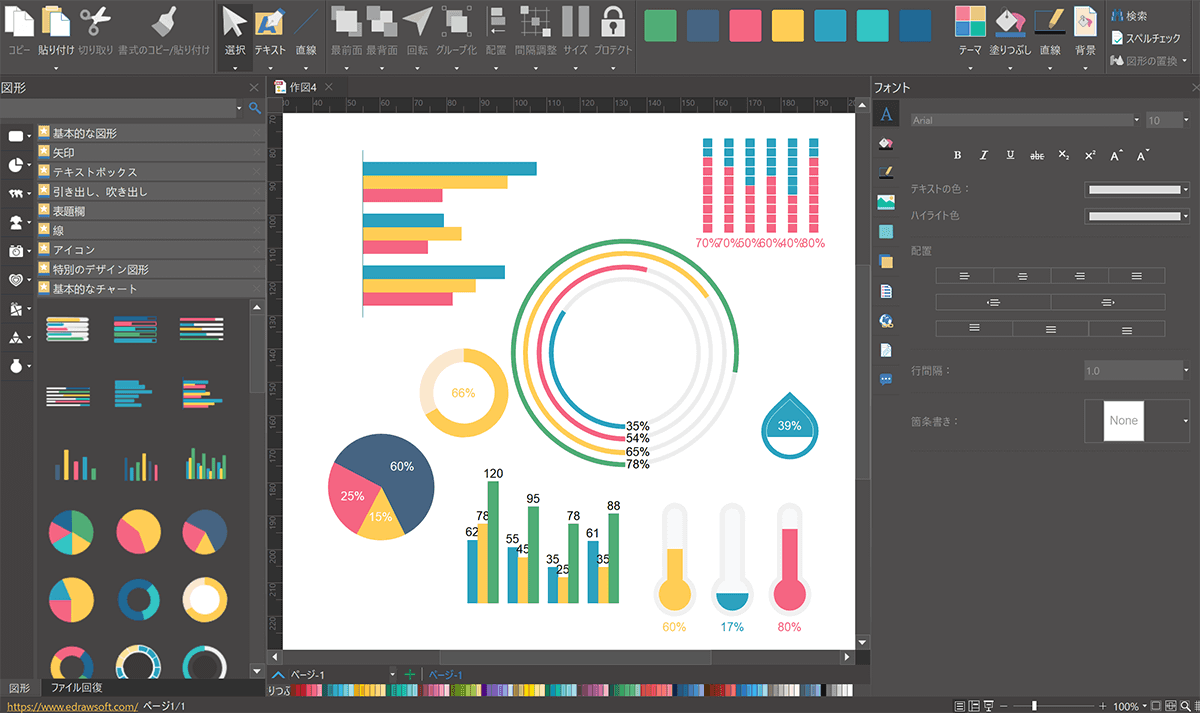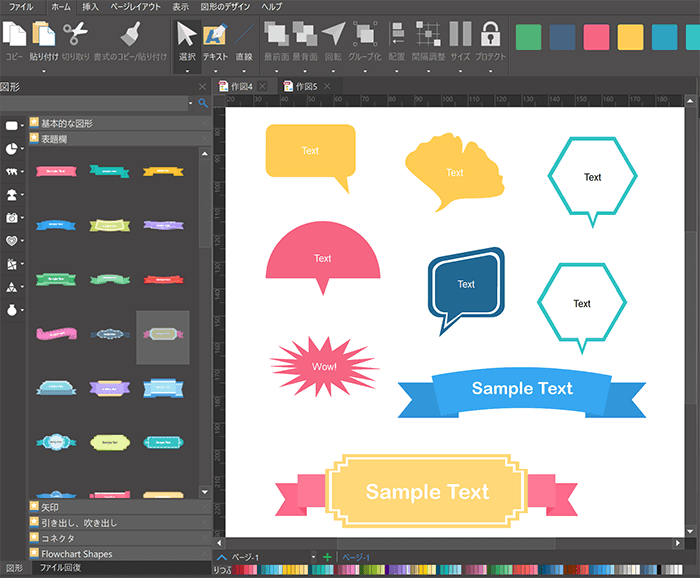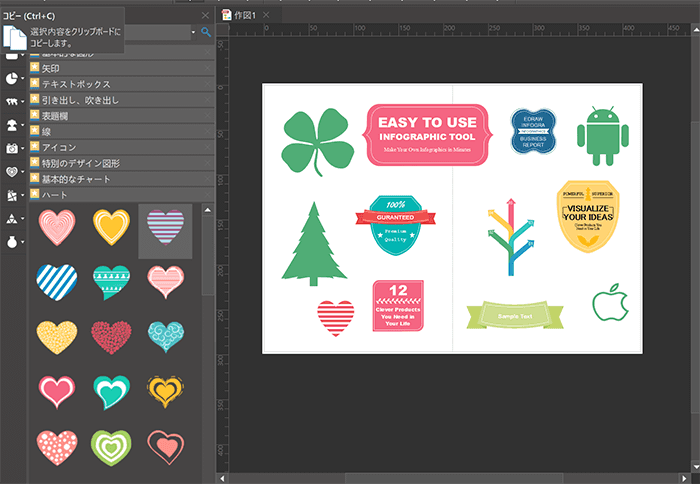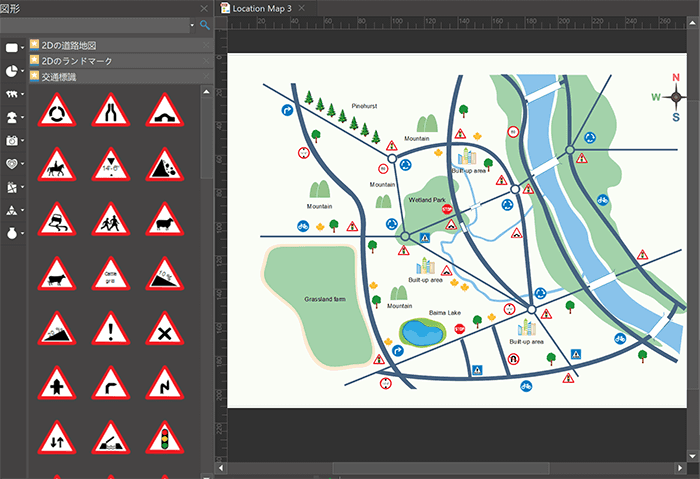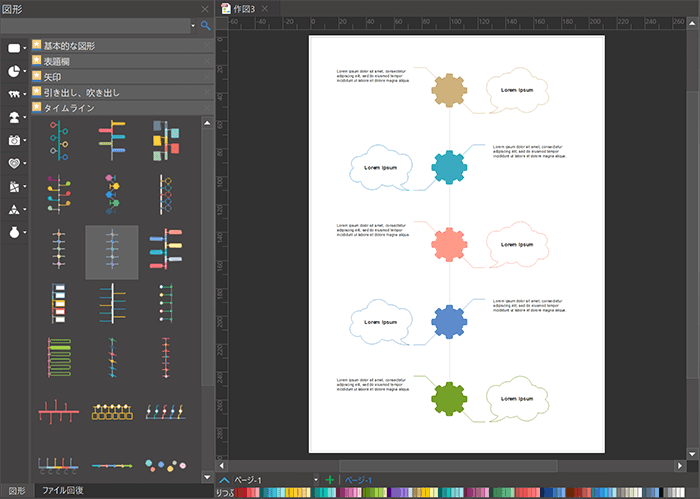 The advantages of EdrawInfo include a variety of materials.
For example, if you have material that takes a long time to create, export it as SVG.
You can then transfer the data to Adobe Illustrator. Of course edrawmax is possible.
EdrawInfo is categorized as infographics, maps, posters, charts, flyers, cards, brochures, flowcharts, newsletters, banners, and slide shows.However, EdrawMax is easier to use for flowcharts than EdrawInfo.
In conclusion, you don't have to buy edrawinfo EdrawInfo, but if you can get it during a sale, you may be able to have it. EdrawInfo is a permanent version, there may be good updates in the future. EdrawMAX and EdrawMind are well done and are recommended.
EdrawMind
Edraw Max – All-in-One Diagram Software
Edraw Infographic
Importing EdrawInfo
Supports import of SVG files.
Exporting EdrawInfo
Support for exporting drawings, PDF, FPS, Word, PowerPoint, Excel, Html, SVG.
Edraw Infographic
I hope this is helpful.